Current Horn Students
All students below are current students studying horn at the Jacobs School of Music. If you would like to see a student's biography, please either click on their name or scroll down to the bottom of this page.
Undergraduates        
Sydney Ballensky: BM, Studio Nelsen
Charley Ball Fuller: BM, Studio Nelsen
Nicholas Burr: BM, Studio Clevenger
Lisa Cary: BME, Studio Nelsen
Brandt Conley: BSOF, Studio Clevenger
Tommy Endicott: BM, Studio Clevenger
Karli Farrell: BM, Studio Seraphinoff
Elliott Fus: BME, Studio Nelsen
Madeline Grenier: BM, Studio Seraphinoff
Anna Gruzas: BM, Studio Nelsen
Jacob Kessler: BME, Studio Nelsen
James Linder: BM, Studio Seraphinoff
Emma Lumsden: BSOF, Studio Nelsen
Jenna Montes: BM, Studio Nelsen
Detrich Morrison-Jones: BME, Studio Clevenger
Doug Nunes: BM, Studio Clevenger
Dana Reckard: BSOF, Studio Seraphinoff
Joel Rodeback: BM, Studio Clevenger
Adam Ruble: BME, Studio Nelsen
Jacen Smith: BME, Studio Seraphinoff
Addie Tribbett: BM, Studio Clevenger
Reed Ulery: BME, Studio Nelsen
Jasmine Vann: BME, Studio Seraphinoff
Ryan Wezner: BM, Studio Nelsen
Julia Woelke: BME, Studio Clevenger
Graduates
Layne Anspach: DM, Studio Seraphinoff
Alyson Byers: MM, Studio Clevenger
Yu-Hsuan Cheng: DM, Studio Seraphinoff
I-Ping Chiu: DM, Studio Nelsen
Mark Constantine: MM, Studio Clevenger
Daniel Dickey: MM, Studio Nelsen
Brandon Hoagland: MM, Studio Clevenger
Scott Holben: DM, Studio Nelsen
Olivier Huebscher: DM, Studio Clevenger
Symantha Johnson: MM, Studio Clevenger
Robert Levine: MM, Studio Seraphinoff
Ethan Mattingly: MM, Studio Seraphinoff
Mikayla McCommas: DM, Studio Nelsen
Frank Padour: MM, Studio Clevenger
Grant Parker: MM, Studio Clevenger
Sara Petokas: DM, Studio Nelsen
Rebecca Salo: MM, Studio Nelsen
Blaine Smith: MM, Studio Clevenger
Michael Stiles: DM, Studio Nelsen
Tyler Tayler: DM Composition, Studio Nelsen
Brianna Volkmann: MM, Studio Nelsen
Undergraduate Biographies
Click here for Graduate Biographies

Sydney Ballensky, from Fishers, Indiana, is a freshman studying horn performance under Professor Jeff Nelsen. She graduated from Fishers High School, where she played in the Wind Ensemble and Symphony Orchestra. Additionally, she played in the Indiana All State Honor Band as principal horn and was a part of the Indianapolis Symphony Orchestra Side-by-Side program where she played co-principal horn. Sydney has studied with Kent Leslie and Dr. Gail Lewis. Influenced by these educators, she enjoys teaching beginning horn players in private lessons. Aside from music, Sydney enjoys helping rescue animals, spending time with her family and friends, and exploring the world.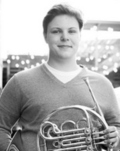 Charley Ball Fuller is a sophomore in Studio Nelsen in the performance program. He is from Bentonville, the hometown of Sam Walton's first 5-10 and the Walmart Home Office. He attended Bentonville High School from 2014-17 and was an active member in the competitive marching band as well as the principal of the Wind Ensemble. He spent his senior year in Michigan at the Interlochen Arts Academy, studying with Corbin Wagner and battling snow and Vitamin D deficiency from the absence of sunshine. Since attending Jacobs, he has performed with the Wind Ensemble and the Philharmonic Orchestra as well as getting to play an extra part on The Planets with the Concert Orchestra. In his free time, he spends too much money on specialty coffee, reads a lot, and cooks  a lot while listening to podcasts or watching cartoons. He is also surprisingly good at croquet.

Nicholas Burr from Boiling Springs, Pennsylvania is excited to begin his first year of studies at the Jacobs School of Music under the instruction of Dale Clevenger while pursuing a Bachelors of Music in Horn Performance.  Nick began studying horn at the age of nine, and has been heavily involved in all ensembles his high school offers such as the concert band, marching band, pit orchestra, jazz band, and pep band.  He has participated in several conservatory clinics and sat principal chair in the Harrisburg Symphony Youth Orchestra (HSYO).  He has also participated in PMEA District, Regional, and All-State Ensembles since 8th grade, ranking first in the PMEA All-State Orchestra his senior year.  He studied with Dr. Michael Harcrow of Messiah College and has also taught students of his own as a private horn instructor for beginners.  Outside of music, Nick enjoys playing sports such as soccer, cross-country, track and field, as well as swimming and diving.

Lisa Cary is a Junior student in Studio Nelsen from Worthington, Ohio. Lisa is pursuing a Bachelors of Music in Horn Performance and Instrumental Music Education with a minor in Conducting. She is greatly anticipating becoming a high school band director. Outside of her musical studies, she enjoys reading, baking, running, and learning about wildlife. Lisa is the President of the National Band Association at IU, treasurer of the National Association for Music Education, and has volunteered locally and through the Indiana Music Education Association throughout her studies. Lisa works as an RA at Wright Quad and as a Band Department Librarian. Lisa is so excited to be working as a musical and visual staff member for the Panther Regiment at Bloomington High School South. 

Brandt Conleyis a third year student from Tucson, Arizona. He began his study of horn in 4th grade. Throughout high school, he enjoyed playing in various community orchestras and his high school wind ensemble. He also participated in numerous conservatory camps, honor bands and regional ensembles. Outside of music, Brandt is majoring in Finance at the Kelley School of Business and is President of the Indiana University Equestrian Team. He is an active volunteer at a number of community organizations including Habitat for Humanity and various art museums. Brandt is thrilled to have been given the opportunity to continue his musical studies with Professor Clevenger.

Karli Farrell, from Cincinnati, Ohio, is entering her third year of study at Indiana University under the guidance of Richard Seraphinoff. Karli graduated from William Mason High School, where she enjoyed performing in multiple ensembles, including the Wind Symphony, which attended the Midwest Band Clinic in 2016. She was chosen to participate in Ohio's 2016 and 2017 All State Orchestras, and she also participated in the Cincinnati Symphony Youth Orchestra from 2014 through 2017. At IU, Karli is pursuing a BSOF degree in French horn performance and business, participating in courses and activities from both the Jacobs School of Music and the Kelley School of Business. 
Karli had the opportunity to combine her administrative and musical passions as the Administrative Intern for Cincinnati Opera during their 2019 season, and currently holds the position of Office Assistant for Indiana University's Office of the Executive Vice President for University Academic Affairs and Faculty Academy on Excellence in Teaching.
Karli's interests outside of horn and business include minimalism, traveling, and playing with her puppy, Melvin.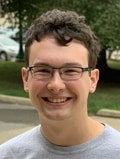 Elliott Fus is a Junior studying Music Education from Northwest Indiana. He is a graduate of Munster High School and during his time competed in ISSMA State Finalist Bands, Choirs, and Orchestras. Elliott was also a member of the Indiana All-State Honor Band and All-State Honor Choir. He has also had the opportunity to perform around the world, ranging from Carnegie Hall in New York City to Stellenbosch University in South Africa. Among other awards, Elliott received the John Philip Souza Award for his musicianship and leadership. He was Principle Horn of the IU Concert Band and Assistant Horn of the IU Wind Ensemble. You can find Elliott on campus playing with the Marching Hundred and Big Red Basketball Band. Along with music, Elliott enjoys traveling abroad, spending time with his family and girlfriend, along with playing with his 2 golden retrievers on Lake Michigan. He is a Resident Assistant with the Read Residence Hall and a Band Librarian for the IU Department of Bands. He currently studies with Jeff Nelsen as an undergraduate.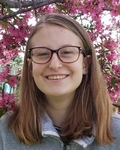 Madeline Grenier is a freshman in Studio Seraphinoff from Valparaiso, Indiana pursuing horn performance. Her musical tastes began when she started piano lessons in first grade, but over time became frustrated with her poor playing due to not practicing. However, a new shinier and louder instrument, the horn, appeared during sixth grade that she fell in love with and learned the lesson: practicing helps a lot. During the duration of her time at Valparaiso High School, Madeline went from last chair in the freshman band to participating in various All-State ensembles. Her dream to become a professional orchestral musician stemmed from her joy participating in both the Northwest Indiana Youth Symphony her freshman through junior year, and the Chicago Youth Symphony Orchestra her senior year. Outside of music, Madeline enjoys watching anything from Star Wars, cooking shows, murder mysteries, and the Office.

Anna Gruzas is a freshman from Walled Lake, Michigan, studying Horn Performance under the teaching of Jeff Nelsen. She graduated from Walled Lake Central High School where she was principal horn in the Wind Symphony and a soloist and section leader in the marching band. In high school, Anna studied with Carl Karoub and participated in ensembles such as the Michigan All-State Band, Spartan Youth Wind Symphony at Michigan State University, and Michigan Youth Arts Honors Orchestra. She works as a mellophone instructor for Central's marching band and as a teacher for beginning-level horn players. In her free time, Anna loves Drum Corps, drinking coffee, collecting and listening to vinyl, and spending time with her two golden doodles. 

Jacob Kessler, from Rolling Prairie, Indiana, is a Junior studying horn with Professor Nelsen while pursuing a degree in Music Education. As an avid supporter of the marching arts, Jacob just finished his 2nd year of Drum Corps as a member of the Blue Stars' Mellophone section, serving as the section leader. This his will be his first year serving as Drum Major for the Marching Hundred and plans to continue to serve for the next few years. Lastly, he is thrilled about the all opportunities to learn new instruments here at IU. While in Jacobs, he has learned to play drumset, trombone, and bassoon all while still studying horn.

James Linder, is a freshman from Auburn, California. He is pursuing a horn performance degree, studying with Richard Seraphinoff. James started playing horn in fifth grade and soon developed a lasting passion for the sound of the horn and the collaborative creativity found in ensembles large and small. Throughout high school, James performed in regional and northern California honor bands, and by his senior year was in demand as a performer with local semi-professional and professional ensembles such as the Auburn Symphony and the Camerata California. One highlight of his senior year of high school was playing Respighi's Pines of Rome with the Auburn Symphony at the Mondavi Center in Davis, CA. During summer breaks, James performed as the principal horn for the Lutheran Summer Music Festival Orchestra and Band. In his spare time, James enjoys hiking in the Sierras with his friends, tennis, table tennis, nordic skiing, and collecting fountain pens. James looks forward to the varied opportunities Jacobs provides to improve his playing and collaborate with his fellow sutdent musicians.

Emma Lumsden, from Murrieta, California, is going into her third year at the Jacobs School of Music where she will be pursuing a Bachelors of Science in an Outside Field in Environmental Science and Horn Performance. She began her music career at the age of 5 when she starting taking piano lessons and chose to begin playing French horn in 5th grade. After one year of playing French horn, she began taking private lessons with Warren Gref and continued taking lessons with him through her senior year of high school. Her high school adventures included performing in Walt Disney Concert Hall, Copley Symphony Hall, the Renee and Henry Segerstrom Concert Hall, and at Grand Nationals, in Indianapolis. During her freshman year of college, she was a member of the Indiana University Wind Ensemble, both semesters. As a sophomore, Emma was a member of the Philharmonic Orchestra and Chamber Orchestra, where we had the opportunities to perform in the chamber ensemble in the Benjamin Britten War Requiem, and played in the oldest opera of the 2018-2019 season, George Frideric Handel's Guilio Cesare in Egitto, and the newest opera of the season, Mason Bates's The (R)evolution of Steve Jobs. This fall semester, Emma will be studying abroad in Vienna, Austria, where she will continue taking lesson with me influential Viennese horn players, while exploring the cities of Europe. She is excited for the adventures to come!

Jenna Montes is a junior from Mason, Ohio and is a graduate of William Mason High School. During high school, Jenna played in the Wind Symphony, which performed at the Midwest Band and Orchestra Clinic in 2016. Throughout high school she participated in Cincinnati Symphony Youth Orchestra and Cincinnati Youth Wind Ensemble (CYWE). As a member of CYWE, Jenna was able to perform in the Australian International Music Festival in the Sydney Opera House.
As a freshman in college, Jenna was invited to participate in The U.S. Air Force Concert Band Collegiate Symposium, where she performed with the ensemble. At IU she has been in Symphonic Band, University Orchestra, Symphony Orchestra, and Concert Orchestra. During her time in IU Orchestras she has gotten the opportunity to play side-by-side with The Minnesota Orchestra and The Cleveland Orchestra. Jenna has also performed in the IU Opera and Ballet Theater productions of "West Side Story", "The Nutcracker", and Leonard Bernstein's "Mass".
Aside from playing horn, Jenna likes traveling, photography, and spending time with family and friends. She spends her summers as a nanny and a camp counselor with the The iBelieve Foundation.
Jenna is in Vienna, Austria studying abroad for the fall semester in the music program. She will work with members of the Vienna Philharmonic and get to see many musical performances during her time here with IES Abroad.

Detrich Morrison-Jones is originally from the small community of New Hill, North Carolina. He is currently a Junior Music Education major. He began playing the trumpet at the age of 11 and switched to horn at the age of 13. Most recently he had the honor of playing in the National Intercollegiate Band under the direction of Jerry Junkin. From a very young age, Detrich has enjoyed singing as well. Although he listens to all genres of music, Gospel music has been the most influential. He has sung in a choir or chorus since the age of 10, including his church, middle, and high school, and a touring family singing group named the E & S Jones Family Singers. There is no doubt music is his life and his passion.
Some of his other interests include traveling, public speaking, politics, poetry, writing, and art. Detrich participated in the James F. Wertz/Mildred Goode District and State level oratorical competitions for 4 years. His senior year of high school he placed 3rd when he represented the state of North Carolina at the National Baptist Convention Oratorical Contest in St. Louis, MO. More recently he has been a Music Direcor, Brass Caption Head, Drum Major Tech, Visual Caption Head, and a Guest Clinician for multiple bands in North Carolina as well as Indiana. He loves southern cooking! Lastly, he has been in the Marching Hundred, Wind Ensemble, Symphonic Band, Crabb Band, Basketball Ball, etc. Everyday Detrich lives his life to the fullest and always is willing to share a smile.

Dana Reckard, Cedarburg, Wisconsin, is a sophomore studying with Richard Seraphinoff. She is pursuing a Bachelor of Science in an Outside Field (BSOF) degree in horn performance with an outside field in French. During high school, Dana was principal horn of the University of Wisconsin-Milwaukee Youth Wind Ensemble (UWAY); she also served a two-year internship in the UWM Collegiate Wind Ensemble Library. Dana completed an independent study with UWM Assistant Director of Bands, Dr. Scott Corley, studying concert hall acoustics and conducting technique. In high school, Dana took part in a variety of music camps and festivals, including the WSMA Wisconsin State Honors Orchestra, the University of Michigan MPulse horn workshop, and the Jacobs College Audition Preparation Seminar. This past year, Dana performed with a variety of Jacobs ensembles. 2018-2019 performance highlights include Britten's War Requiem, Handel's Giulio Cesare, Steve Reich's Desert Music, and Bernstein's Mass. This past summer, Dana studied with Jacques Deleplancque and his horn studio at the Conservatoire Nationale Supérieur de Paris. She completed an advanced language immersion seminar while in France. In addition to classwork, Dana serves as a Jacobs student ambassador and is an active member in the Kelley School of Business's Toastmasters Association. Current and recent horn instructors include Josh Phillips, Dietrich Hamman, Greg Flint, and Karen Suarez-Flint. Aside from music, Dana enjoys quilting, collecting refrigerator magnets, and biking.

Joel Rodeback is a senior in the Jacobs School of Music, where he is a student of Dale Clevenger. Joel is from American Fork, Utah, where he graduated from American Fork High School and studied with Sonja Reynolds and Brian Blanchard. While in high school, Joel played for four years in the award-winning American Fork High School Marching Band, which appeared in the 2013 Bands of America Grand National Championships and the 2014 Macy's Thanksgiving Day Parade, and he was featured as a soloist with the American Fork High School Wind Symphony and the Wasatch Winds Symphonic Band. He is a recipient of the John Philip Sousa Band Award. He also played with the award-winning American Heritage Lyceum Philharmonic and Utah Valley Youth Symphony Orchestras. Joel was a three-time member of the Utah All-State ensembles, and in 2016 was the Principal Horn of the Utah All-State Orchestra. 2018 took him to Carnegie Hall as a member of the New York String Orchestra Seminar, and in 2019 he performed at Walt Disney Concert Hall in Los Angeles with the Fresno Summer Orchestra Academy. Away from the horn he performs as a pianist and organist, and other interests include classic movies and literature, as well as hiking in the Utah mountains.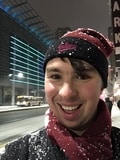 Adam Ruble is a senior music education major and composition minor from Columbus, Indiana. While at Columbus North High School, he was the principal horn of the wind ensemble and orchestra and was the president of the jazz choir. He has performed as a member of the INASTA All-State Orchestra, the IBA All-State Honor Band, and Music for All's Honor Band of America, and was honored as a recipient of the John Philip Sousa Band Award. Since then, Adam has marched mellophone as a member of the Blue Stars Drum and Bugle Corps and worked as a brass and visual tech with the Decatur County Marching Band and the Sound of North Marching Band. Adam has been heavily involved in the IU Marching Hundred, Crabb Band and Big Red Basketball Band during his time on campus, as well as having had several original chamber works performed by Jacobs School students as a part of his compositional studies. Adam is thrilled to continue his studies this year as a member of Studio Nelsen this fall and as a student teacher at Fishers High School this spring. He hopes to become a high school band director upon graduating. In his free time, he enjoys trying new foods, playing Mario Kart, and spending time with friends.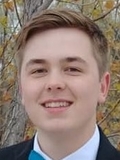 Jacen Smith, from Portage, Indiana, is a freshman music education student studying with Professor Seraphinoff. Throughout his time at Portage High School, Jacen has held positions in many ensembles including principal horn in Wind Ensemble for four years, Pride of Portage Marching Band for three years, and the school's show choir, the Choraliers, for four years. Jacen loves leading and teaching others which is what led him to leadership positions in his ensembles such as being president of Wind Ensemble, Mellophone section leader, and president of the Choraliers. Jacen has had the honor of studying under John Schreckengost for five years; under his guidance, Jacen was a three-year member of Indiana All-State Honor Band and All-State Orchestra and performed at a Northwest Indiana Symphony Orchestra concert. Jacen also greatly enjoys chamber music, playing in a brass quintet for three years. His senior year, Jacen founded and taught a brass quintet of sophomore students, aiming to pass the tradition of chamber music to the next generation of students at his school. Jacen is extremely optimistic about his future at Jacobs School of Music. When not doing music things, Jacen enjoys spending time with friends, family, and his goldendoodle, Joey.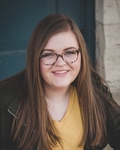 Addie Tribbettis a freshman at Indiana University's Jacobs School of Music, where she studies horn performance with Dale Clevenger. Addie is from Monticello, Indiana, where she graduated from Twin Lakes High School. During high school, Addie played principal horn in the Wabash Valley Youth Symphony (Lafayette, IN) and the New World Youth Symphony Orchestra (Indianapolis, IN). She also played principal horn for Blue Lake Fine Arts Camp's International Youth Symphony Orchestra, with which she toured Europe for a month. Addie was a three time member of Indiana's All-State Honor Band, a two time member of Indiana's All-State Orchestra, where she played principal horn both years, and a member of Music For All's Honor Orchestra of America. Addie was a recipient of the John Philip Sousa Band Award. Outside of music, Addie enjoys drawing and journaling and is also an avid dog lover.

Reed Ulery is a junior music education major from Pittsburgh, PA and is a graduate of Mt. Lebanon High School. Reed began studying classical piano at age 8 and began studying horn as a member of his sixth grade band in Nashville, TN. While in high school, Reed was the principal horn for the Mt. Lebanon High School Wind Ensemble, Symphony Orchestra, and Chamber Orchestra. He was a featured senior soloist in the 2016 Mt. Lebanon String Festival. Reed has also participated in several PMEA band, orchestra, and choir festivals, and as the principal first horn for the 2017 PMEA All-State Wind Ensemble. Reed was the drum major of his high school marching band for two years, and he held the role of student director of the chamber choir for his junior and senior years of high school as well. As an educator, Reed has worked with students in both musical and non-musical settings ranging from kindergarten through high school as a  private instructor, marching band technician, and as a counselor on the SWAG Team at the Music for All Summer Symposium. Outside of horn, Reed enjoys choral music, Broadway musicals, swimming, and psychology. Reed enjoys his studies here at IU as a part of Studio Nelsen and one day hopes to direct a collegiate band or choral program. Until then, you can see Reed on the Hoosier football field as a member of the Marching Hundred!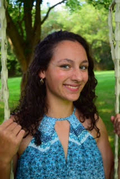 Jasmine Vann is a sophomore from southwest Michigan. She started studying piano at a young age and began to play horn in 6th grade. Later on, she performed in her high school's Wind Ensemble, marching band, pit orchestra, jazz band, and pep band. She also performed in the Kalamazoo Junior Symphony Orchestra and statewide honors ensembles. Last year, Jasmine performed in IU's Marching 100, Big Red Basketball Band, Concert Band, and multiple small groups. Beyond performance, she has also enjoyed exploring pedagogical opportunities. She has taught individual private horn lessons for 4 years, worked with middle school horn students as a teaching assistant, and led a brass choir for students grades 6-12. Over her summers, she has taught on the field as a section leader and as a mellophone tech at her high school's band camps. Most recently, she spent her summer as a camp counselor teaching music to an interest group composed of students entering high school. This year, Jasmine is thrilled to be a part of Studio Seraphinoff as she pursues two majors at IU: music education and Spanish linguistics. Outside of these fields, Jasmine enjoys exploring the new and different. In her free time, she likes to go adventure.

Ryan Wezneris a sophomore at Indiana University pursuing his BM degree in Horn Performance under the study of Jeff Nelsen. He graduated from Murray High School in Murray, Kentucky, and studied with Dr. Jessie Thoman. While in high school, Ryan played in his school's band and participated in the KMEA District 1 Honor Band and All-State Symphonic Band. He also attended the Interlochen Summer Orchestra Program for two years. He received the 2015 Quad-State Soloist of the Year from the Quad-State Festival at Murray State University. Outside of music, Ryan enjoys traveling, reading, running, and spending time with family and friends.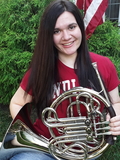 Julia Woelke is a sophomore music education student from Oswego, Illinois and a graduate of Oswego High School. She is excited to continue her studies under Professor Clevenger. While at Indiana University, she has been a member of the Marching Hundred, Symphonic Band, and Big Red Horn Club. In high school she was a student in the conservatory at Merit School of Music in Chicago where she participated in a variety of top ensembles. At her high school, she served as section leader for both marching band and Wind Symphony, was an officer for Tri-M Music Honor Society, participated in regional and state honor bands, attended the Illinois Future Educator Seminar, and attended the Midwest Clinic High School Institute. Besides music, Julia also enjoys ballet, spending time with friends, volunteering, and cooking.
Graduate Biographies

Layne Anspach, originally from Elkhart, Indiana, is a third-year doctoral student under the teaching of Richard Seraphinoff. He is honored to be the Associate Instructor for the horn studio at IU. Layne completed a BM in Horn Performance with a minor in composition from Indiana University and a MM in Horn Performance from The Ohio State University. He has previously studied under Dr. Lin Foulk, Franz Söllner, and Bruce Henniss.
While at The Ohio State University, Layne was a University Fellow, Teaching Associate for Theory and Aural Skills, and Administrative Associate for the School of Music's Graduate Office. Between 2016 and 2017, Layne subbed as Principal Horn with the McConnell Arts Center Chamber Orchestra and New Albany Symphony Orchestra. He also served as the Principal Horn for the Opera Project Columbus 2016-2017 season. While living in Indiana, Layne has subbed with the Columbus Indiana Philharmonic, Evansville Philharmonic Orchestra, Richmond (IN) Symphony Orchestra, and Owensboro (KY) Symphony Orchestra. Since 2018, he has performed with the Terre Haute Symphony Orchestra as 4th horn. In 2019, Layne was named a finalist in the International Horn Competition of America - University Division.
When not focusing on music, Layne enjoys traveling, following sports, and spending time with his wife, Daisy.

Alyson Byers is a second-year master's student studying with Dale Clevenger. She received a BM in Horn Performance from the University of Central Oklahoma where she studied under Dr. Peggy Moran. While at UCO, Alyson had the opportunity to perform in many ensembles including different chamber groups, wind symphony, orchestra, chamber orchestra, and even jazz band. During her second year at UCO, Alyson went on a ten-day tour with the UCO Wind Symphony throughout Germany and Austria. Furthermore, she studied natural horn with Dr. Ted Honea and was featured as a soloist with the UCO Chamber Orchestra. Outside of school, Alyson taught private lessons in the Edmond and Oklahoma City area in addition to freelancing. She also received an AA in Music while in the Tulsa, Oklahoma area. During this time she performed in orchestras for musicals at the Tulsa Performing Arts Center. Alyson is very excited to be attending Indiana University for her master's and for all the wonderful opportunities available.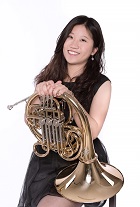 Yu-Hsuan Cheng, born in Tainan, Taiwan, is a second-year doctoral student in Professor Richard Sarephinoff's studio at Indiana University. She recently graduated from the National Hsin-Chu University of Education. While in Taiwan, Yu-Hsuan played with both the Symphony Orchestra and Wind Ensemble, and various chamber groups, including brass ensemble, horn quartet and trio. She also taught private lessons and group classes to senior high schools. In addition, Yu-Hsuan not only focuses on music, she also studied Special Education and taught in elementary schools. Yu-Hsuan hopes that she will get into a great Symphony Orchestra and also be a great tutor in the future.

A native of Canada's east coast, Mark Constantine is a horn player pursuing his Master's degree in Music at Indiana University under the tutelage of Dale Clevenger. Undergraduate studies with Lawrence Vine and Daniel Gress (NACO) at the University of Ottawa were supplemented by private study with Douglas Vaughan, Victoria McNeill, and Gabe Radford. Mark has also performed in masterclasses for renowned pedagogues such as Froydis Ree Wekre, Jamie Somerville, Stefan de Laval Jezierski, and Alain Trudel.
Mark was twice a member of the National Youth Orchestra of Canada, having toured Portugal with the group in 2016, and Canada in 2017. He frequently plays as an extra with the Ottawa Symphony Orchestra, the Newfoundland Symphony Orchestra, and the Opera on the Avalon Orchestra, performing with such renowned conductors as Alain Trudel, Tania Miller, Judith Yan, Johnathan Darlington, and Perry So. Chamber music credits include the Ottawa International Chamberfest, the Bathurst Chamber Music Festival, and Mark was a core member of The Ottawa Brass Initiative from 2016-2018.
In his spare time, Mark enjoys, cooking, playing golf, and hiking outdoors with his dog, Annie.

Daniel Dickey is a second year graduate student in Studio Nelsen. During his time at IU, he has performed as a member of the Symphony Orchestra and various chamber and ad hoc ensembles. Additionally, he was a finalist in the IU Brass Concerto Competition in Spring of 2019. Under the tutelage of Professor Heather Test, he received his Bachelor of Music and Bachelor of Business Administration at Texas Christian University.  While at TCU, he performed as a member of the Wind Symphony, Symphony Orchestra, graduate brass quintet, marching band, horn ensemble, and Frog Corps men's choir. In 2015, he attended the Music in the Mountains festival in Durango, CO, where he studied with Scott Strong and Greg Hustis. He has performed in masterclasses with Gail Williams, David Cooper, Roger Kaza, Josh Phillips, Michael Mayhew, and Mark Houghton. His dream is to perform as a hornist in a major symphony orchestra.
When Daniel is not playing horn, he enjoys cooking and golfing.  After graduation, Daniel also hopes to receive his Certified Public Accountant license.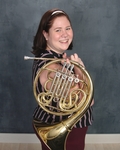 Symantha Johnson is a second-year Master of Music student from Lawrence, Indiana. She received her Bachelor of Musical Arts degree with a Psychology minor from Butler University in 2017, where she played with the Butler Symphony Orchestra, Butler Ballet Orchestra, and Butler Wind Ensemble. She has studied with Kent Leslie and Dr. Gail Lewis, and is now studying with Prof. Dale Clevenger at IU.
Symantha loves horn pedagogy, and teaches privately in the Lawrence, IN area.  Sher is particularly interested in pedagogy for first-year horn students and loves working with middle schoolers.
When she is not practicing or teaching, Symantha enjoys spending time with her pets.  She is a rescue animal lover (read: addict) who owns a pit bull, a husky, four cats, two guinea pigs, and a leopard gecko. She loves the outdoors, and enjoys taking her dogs camping and hiking. She is interested in home improvement DIY and reading true crime.

Robert Levineis a native of New York.  He is a second year Master's degree candidate (2020), under the tutelage of Richard Seraphinoff.  Robert holds his Bachelor's degree in horn performance from the Eastman School of Music (2017), where he studied under Peter Kurau and Derek Conrod.  He also holds a Professional Performance Certificate from the Penn State School of Music (2018) and studied under Sarah Schouten and Zachary Smith.  During his time at Eastman, Robert was part of the Decibel Brass Quintet.  He was also an original member of the Eastman Natural Horn Quartet. Robert has performed at numerous venues in the NY area, such as Carnegie Hall, David Geffen Hall, (formerly known as Avery Fisher Hall), Symphony Space and Kodak Hall at the Eastman Theatre.  In the start of 2019, Robert opened REL Brass Works LLC, where he makes and sells brass instrument accessories, and practice tools.  Robert enjoys spending time with his family, playing with his cat and being outdoors.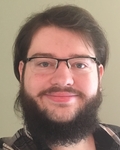 Ethan Mattingly is currently studying for his Masters under the tutelage of Richard Seraphinoff. He received his Bachelors in Applied Music at Eastman School of Music and has been specializing in the world of historical performance. He has performed on both modern and antique instruments ranging from the Baroque horn, classical horn, and even early valved horns such as the Vienna horn. He likes to compose pieces of music in historical styles and specifically wants to expand the modern natural horn repertoire. In his off time he likes to relax by either cooking, making languages, or doing Japanese calligraphy.

Mikayla McCommas, a native of Desoto, Texas, is a first year graduate student pursuing her Doctorate in Horn Performance. She received her Bachelors in Music Education from Stephen F. Austin State University in Nacogdoches, Texas. McCommas has also been invited to play with the Longview Symphony Orchestra for several concerts during their 2016-2017 season. She received her MM from Indiana in 2019, and established the Big Red Horn Club as a place for horn players at IU to collaborate and serve the community in Bloomington.
McCommas teaches lessons around Bloomington and Indianapolis, and previously taught several students in East Texas. Previous teachers include: Karen Houghton, Charles Gavin, Alex Shuhan, Richard Seraphinoff, Jeff Nelsen, and Dale Clevenger. In her free time, she enjoys hanging out at local coffee shops and reading fiction novels.

Frank Padour hails from Crystal Lake, Illinois. He graduated from Northern Illinois University with a B. A. in Music Performance in the spring of 2018. While at NIU, he acted as Principal horn of the Philharmonic Orchestra and Wind Ensemble. He most recently joined the Indiana Wind Symphony for their European Tour in the summer of 2018. Frank is very excited to become a Hoosier horn player for Indiana University.
In his free time, Frank enjoys collecting Punisher comic books, playing video games, reading from his library, and exercising with free weights and running. He enjoys a good play or musical when they come to town and was a part time announcer for NPR for over two years.

Grant Parker is a second year Masters student studying Horn Performance. He graduated from IU in May 2018 with his BM in Horn Performance. He is excited to continue his studies with Mr. Clevenger this year. In his free time, Grant enjoys going outside, spending time with friends, and cooking/eating delicious food.  
Sara Petokas is a Doctoral Candidate at Indiana University under the teaching of Jeff Nelsen. Originally from Tunkhannock, Pennsylvania, Sara attended and received a Bachelors in Music Education from Mansfield University. While at Mansfield University, she performed Morceau de Concert by Camille Saint-Saëns with the Mansfield Symphony Orchestra in 2014 as winner of the Concerto Competition. She completed her Masters in Music Performance and Literature at the Eastman School of music in 2017 under the teaching of Professor Peter Kurau. While at Eastman, she was the TA of the Eastman Horn Studio and Natural Horn Studio. Sara was also the TA for the Horn Methods Course in the Music Education Department and taught Secondary horn lessons. As an intern for the Eastman Community Music School in 2015-2017, she maintained a large studio and taught private lessons to students of all ages.
Sara plays regularly with The Flower City Brass, a quintet founded at Eastman in 2017. The quintet has performed around the world, most recently invited to compete at the Philip Jones Brass Ensemble Competition in July 2019. In the summer of 2018 they appeared in Leksand, Sweden, in conjunction with the Stockholm Chamber Brass. In the Summer of 2017, the quintet performed in Höff, Germany, invited as a fellowship quintet to a festival with the Rekkenze Brass. In February 2018, the quintet performed as featured soloists with the Eastman Wind Ensemble; a composition for Brass quintet and Wind Ensemble, "New York City Scapes," by Jeff Tyzik. During the Summer of 2018, Sara also played principal horn in the Stellenbosch International Chamber Music Festival Orchestra, in Stellenbosch, South Africa.
Sara is currently finishing her DMA in Horn Performance at Indiana University, where she is employed as the GA in the Performing Ensembles Division Library. She has performed a vast repertoire of Baroque and Classical pieces on period instruments. Most notably she performed with the Indiana University Baroque Orchestra on Handel's Parnasso in Festa in February 2019. Throughout her career, Sara has studied with notable performers such as William Vermeulen, Roger Kaza, Denise Tryon, and William Purvis.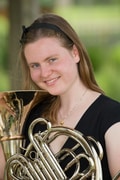 Rebecca Salo is a second-year master's student studying with Jeff Nelsen. She graduated from Purdue University in 2018 with an undergraduate degree in electrical engineering and minors in mathematics and music theory. Recent honors include soloing with the Lafayette Symphony Orchestra as a winner of the Keller Competition (2017), receiving the Purdue Sudler Prize in the Arts (2018), and winning the Kokomo Park Band Collegiate Solo Competition (2017) and International Horn Society Mid-South Collegiate Solo Competition (2017). Prior to attending Purdue, Rebecca spent a year studying at the Chopin University of Music in Warsaw, Poland. Her previous teachers include Wayne Lu and Kazimierz Machala. She spent this past summer at the Chautauqua Institution, where she played in the Music School Festival Orchestra. In addition to performing, Rebecca enjoys teaching young horn students, and she has worked at Blue Lake Fine Arts Camp and toured Europe with their International Program. Outside of music and engineering, Rebecca likes outdoor activities including hiking, rock climbing, camping, canoeing, and running.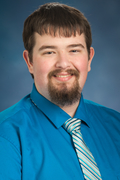 Blaine Smith is a second year graduate student at Indiana University, and is pursuing a performance degree under the guidance of Professor Clevenger. Blaine completed his undergraduate degrees from Texas A&M University-Commerce in both music education and music performance on horn, and studied both double and early horn with Michael Morrow. In his time as an undergraduate student, Blaine had the wonderful opportunities to perform with several chamber brass ensembles, tour Austria as principal horn for the TAMUC Wind Ensemble, perform in multiple wind band world premieres, and join the Phi Mu Alpha Sinfonia brotherhood. He also had the wonderful pleasure of student teaching at Garland High School in Garland, Texas.
In his first year as a graduate student, Blaine had wonderful opportunities to perform in both the Indiana University bands and orchestras, as well as, had the extreme pleasure of performing with the IU Brass Choir, which he very much enjoys.
As well as playing horn, Blaine also enjoys writing music, and took composition lessons with David Davies at TAMUC, as well as, worked in film production for his families business. He also enjoys messing around with 3D printing, and hopes that he can incorporate this hobby into his music life.

Michael Stiles is a third-year doctoral student in Jeff Nelsen's studio.  Prior to starting at IU, he lived in Philadelphia for 5 years working as a freelance player, educator, and arts administrator.  He has performed in a variety of ensembles in the Greater Philadelphia region, including The Chamber Orchestra of Philadelphia, Orchestra2001, Black Pearl Chamber Orchestra, The Pennsylvania Philharmonic, Vox Amadeus, Theatre Horizon, and the Walnut Street Theatre.  His wind quintet, Federal Winds, received funding from the state of Pennsylvania for their 2015-2016 season project Passages: Wind Quintets through Philadelphia – a project in which they collaborated with two local composers to present a recital series in accessible locations in different neighborhoods throughout the city.  While in Philadelphia, he maintained a private studio in his home and was a teaching-artist for The Philadelphia Orchestra and Play On, Philly.  Michael holds a Master's degree in Music Performance from the University of Delaware and a Bachelor's degree in Music Performance from the University of North Texas.  His primary teachers were John David Smith at Delaware, and William Scharnberg at North Texas.  While living in Philadelphia, he studied with Denise Tryon of The Philadelphia Orchestra.  In addition to these widely-respected pedagogues, he has studied with and played in master-classes for Jeff Lang, Howard Wall, Lin Foulk, Jeffrey Agrell, Douglas Hill, Patrick Hughes, Kerry Turner, and Joseph Eger.
When he's not working on music he can be found cooking, reading, gardening, fixing something, or occasionally welding.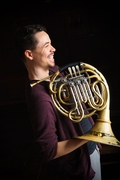 Tyler Taylor was born in Louisville, Kentucky in 1992. He is currently pursuing his Doctor of Music degree in composition at the Indiana University Jacobs School of music with a minor in music theory and a secondary minor in horn performance. He studies composition with Don Freund as well as horn with Jeff Nelsen. He earned his MM from the Eastman School of Music where he studied composition with David Liptak and Bob Morris as well as horn with W. Peter Kurau. He earned his BM from the University of Louisville where he studied composition with Steve Rouse and Krzysztof Wołek as well as horn with Bruce Heim.

As an aspiring composer and contemporary chamber musician, Tyler finds experiences in which he can be both a composer and performer the most inspiring. Most recently, he was the horn fellow at the Bang On a Can Summer Music Festival where he also had his chamber piece "Liberation Compromise" performed on the Lunchtime Concert Series. Similarly, he participated as a performer and composer at the Oregon Bach Composer Symposium where "Liberation Compromise" received its premiere. He has also enjoyed similar opportunities at the Sewanee Summer Music festival and Imani Winds Chamber Music Festival. His most recent performances include the premiere of his work for solo horn "Vie" commissioned by Sara Petokas and his concerto for horn and chamber orchestra "Lake Music" featuring himself as the soloist.

His masters' thesis "Liberation Compromise" for 17 players, a reworking of the chamber piece by the same title, won the 2017 Howard Hanson Ensemble Prize and his sinfonietta "Encompass," premiered by the Graduate Composers Sinfonietta at the Eastman School won the 2016 Howard Hanson Ensemble prize. His latest commissions include a 15-minute piece for the Allumer Horn Quartet based out of LSU and a trombone and piano piece for his friend and colleague Cole Bartels.

Brianna Volkmann is a second year master's student in horn performance, studying with Jeff Nelsen. While at IU, she has been a member of the Philharmonic and Symphony Orchestras, and is a current member of the Big Red Horn Club. She earned her bachelor's degree at the Baldwin Wallace University Conservatory of Music in Cleveland, OH, where she studied with Jesse McCormick. During her time at BW, she was a member of the Symphony Orchestra, Symphonic Wind Ensemble, and Brass Choir, as well as numerous different chamber ensembles, including woodwind and brass quintet. In the spring of 2018, she won third place in the brass division of the Tuesday Musical Scholarship Competition, based in Akron, OH. She spent the summer of 2017 at the Eastern Music Festival in Greensboro, NC, where she studied with Kelly Hofman and Joy Branagan. She performed in a masterclass for William VerMeulen at the International Horn Society Symposium in 2016, and has also played in masterclasses for Denise Tryon, Gail Williams, Jennifer Montone, William Caballero, David Cooper, and Carsten Duffin. Her other teachers include Maura McCune Corvington, Alex Shuhan, and Jill Hammond. In addition to playing horn, she enjoys teaching horn, and has worked with a number of middle and high school students over the last few years. 
When not playing horn, Brianna enjoys singing, reading, cuddling her cat, being outdoors, and going on adventures with her friends and family in her hometown of Rochester, NY.