September 13-16, 2015
Hosted by the Indiana University Jacobs School of Music and incorporating the Biennial Reunion of the Indiana Organists United, the 2015 Fall Organ Conference topic is:
What, in God's Name, Are You Doing?                                                                               
An Ecumenical Conference Exploring Vocation in Worship and the Arts                       
Registration is open!  Please click here to register!  
There is now a block of rooms reserved for the conference at the Biddle Hotel.  You may use the code "JACOBS09" to book a room in this block.
Fees are $150 for a single attendee, or $120 per attendee for two or more from the same institution.
Please scroll down for further information about the Speakers and Distinguished Alumni Award Recipients.
Further information about the organs of the Jacobs School of Music
---
Keynote Speaker
The Rev'd Barbara Brown Taylor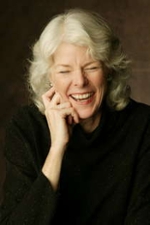 Barbara Brown Taylor is a New York Times best-selling author, professor, and Episcopal priest. Her first memoir, Leaving Church, won a 2006 Author of the Year award from the Georgia Writers Association. Her last book, Learning to Walk in the Dark, was featured in TIME magazine. She has served on the faculty of Piedmont College since 1998 as the Butman Professor of Religion & Philosophy and has been a guest lecturer at Emory, Duke, Princeton, and Yale. Taylor and her husband Ed live on a farm in the foothills of the Appalachians, sharing space with wild turkeys, red foxes, white-tailed deer and far too many chickens.
---
IOU Distinguished Alumni Award Recipients
Carla Edwards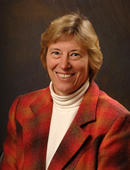 Carla Edwards is Professor of Organ at DePauw University in Greencastle, Indiana.  She received a Bachelor of Music degree with highest distinction from the University of Kansas, a Master of Music degree from the University of Alabama and a Doctor of Music degree in Organ Performance from Indiana University.  Her organ studies have been with Larry Smith, Delores Bruch, James Moeser, Catharine Crozier, Robert Noehren, Michael Schneider, Mary Lou Nowicki, and Warren Hutton. Edwards has performed in the United States, England, Finland, and Italy, and her performances have been broadcast on the nationally syndicated radio program Pipedreams. In the fall 2007, she was featured as a soloist with the Virginia Symphony, and in the summer 2007, performed for the National Organ Historical Society Convention in Indianapolis, IN.  She appeared as a convention artist at the 1993 AGO Regional Convention in Indianapolis (IN), the 1994 National AGO convention in Dallas (TX), the 1997 AGO Regional Convention in Evansville (IN), the 2001 AGO Regional convention in Ft. Wayne (IN), a solo artist at the 2008 AGO National Convention in Minneapolis/St. Paul and a solo artist at the 2011 AGO Region V convention in Lexington (KY).  Dr. Edwards has recorded two CDs for Calcante Recordings, Ltd, two recordings with the DePauw University Band and a recent CD of works for Soprano and Organ with Prof. Caroline Smith from DePauw University.  She has just completed a CD recording titled HOMAGE on the DePauw University Kresge Auditorium organ built by Wolff & Associées Ltée. from Laval, Quebec Canada.
---
Yun Kyong Kim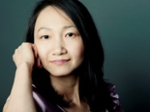 Yun Kyong Kim is in great demand as an organ recitalist and is passionate about presenting engaging programs of diverse musical styles to her audiences.  Concert reviewers have described her performances as "remarkable" (The American Organist), "uniquely spectacular" (Hope College Anchor), and that she "plays with great sensitivity and great élan" (The Diapason). Recent engagements have included solo performances at the Piccolo Spoleto Festival, Washington National Cathedral, historic Skinner organs at Stambaugh Auditorium (Youngstown, OH), Holy Rosary Cathedral (Toledo, OH) and Hope College (Holland, MI), Methuen Memorial Music Hall (Methuen, MA), Ohio University and Miami University performing arts series, and as a featured recitalist at two National Conventions of the Organ Historical Society and at two Region V Conventions of the American Guild of Organists.  Her performances have been broadcast nationally on Pipedreams and Seattle Public Radio's From the Organ Loft.
Yun was born in Korea and moved to the United States at the age of sixteen.  After completing undergraduate organ study with Carole Terry at the University of Washington, she received both her master's and doctoral degrees in organ performance with minors in early music and music theory from Indiana University, where her principal teachers were Christopher Young and Elisabeth Wright.  She has also studied and performed in North Germany and France, and made her French debut in Paris at Sainte-Clotilde. 
Dr. Kim is a prize winner at both regional and national competitions in organ performance sponsored by the American Guild of Organists, and has served as an adjudicator at regional AGO conventions and the Fort Wayne National Organ Competition. She is currently the Competition Coordinator for the Great Lakes AGO Region.  She is past Dean of the Dayton (Ohio) Chapter of the American Guild of Organists, has served on the faculty of the Pipe Organ Encounter at Ohio University and at the University of Indianapolis, and has chaired the Dayton Church Music Workshop.  She is on the faculty at Sinclair Community College and serves as organist and choirmaster at Christ Episcopal Church in Dayton, Ohio.
Yun's most recent CD, Of Another Time, is available on the MSR Classics label.  The disc was named Recording of the Month in September 2011 by MusicWeb International.  Please visit her website at yunkyongkim.com for more information.
---
Yoon-Mi Lim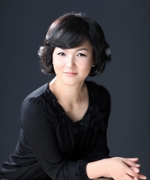 Dr. Yoon-Mi Lim is Associate Professor of Organ and holds the Albert L. Travis Chair of Organ in the School of Church Music at Southwestern Baptist Theological Seminary, where she teaches courses in organ literature, organ pedagogy, service playing and applied organ. She also maintains an active schedule as a concert organist performing throughout the United States and overseas.
Dr. Lim was the first-prize winner of the National Young Artists Competition in Organ Performance (NYACOP), sponsored by the American Guild of Organists (AGO), held during the 47th national convention of the guild in Los Angeles in 2004. In addition to the NYACOP, Dr. Lim has won other prizes including first prize in the John Rodland Scholarship Competition (2003) and second prize in the Arthur Poister Organ Competition (2003). She was the first-prize winner in the Korea Piano Duo Competition (1995).
Dr. Lim performs throughout the United States and overseas as a concert organist. In 2004-2006, she gave concerts as the winner of the NYACOP under the management of Karen McFarlane Artists, Inc. She joined the Concert Artist Cooperative in 2006 and continues to keep an active concert schedule. She has also been engaged in performances with numerous choirs and soloists as a pianist and organist.
Originally from South Korea, Dr. Lim received her Bachelor and Master of Music degrees from Yonsei University in Seoul, where her teachers were Tong-Soon Kwak and Kyung-Hee Jung. While studying organ at Yonsei, she also pursued private study in piano performance with Myung-Jin Kim. She received her Doctor of Music in Organ Performance and Literature from Indiana University, Bloomington, where she studied organ literature and performance with Christopher Young and church music with Marilyn Keiser.
Dr. Lim has been an active church musician from an early age as a singer in youth choirs, organist, pianist, and director of both choral and handbell choirs. She has served churches and led their music programs in diverse capacities. Her recent appointments include the Organist and Handbell Director at Fairview United Methodist Church in Bloomington, Indiana, and the Music Director and Organist at Fairlawn Presbyterian Church in Columbus, Indiana.
As the winner of the NYACOP, Dr. Lim has recorded a CD, Gifts from Above, with Pro Organo (www.zarex.com). Her performances have been featured on National Public Radio's Pipedreams.
---
Presenters
James Mellichamp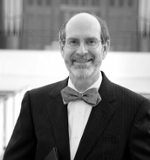 James F. Mellichamp is the thirteenth President of Piedmont College. His career at Piedmont began in 1982 as a member of the music faculty. He advanced to become the Dean of the School of Arts & Sciences, then Vice President for Academic Affairs and Provost before being named President in 2012. 
Under his leadership, the college has flourished. He has overseen the academic program development of the college for the past fifteen years, during which time new majors were added in almost every discipline from undergraduate through doctoral levels. This year the college adopted PC 125, a strategic plan to guide Piedmont College to its 125th anniversary in 2022. 
With a performance career spanning more than forty years, Dr. Mellichamp has made prominent appearances as an organist throughout the United States, Canada, Europe, and Asia. His concerts include solo recitals at such notable venues as the Washington Cathedral, Berlin Cathedral, and the Cathedral of Notre Dame in Paris. 
After study at Huntingdon College in Montgomery, Alabama, Dr. Mellichamp was an international organ scholarship recipient for two years at the Hochschule fuer Musik, Herford, Germany. He was awarded a Doctor of Music degree from the prestigious Jacobs School of Music at Indiana University. A dedicated teacher, he holds the rank of Professor of Music and maintains an active studio of young organists.    
---
Mary Ann Hart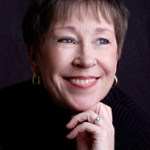 Mezzo-soprano Mary Ann Hart has won numerous song competitions, including the Carnegie Hall International American Music Competition, Concert Artists Guild, and NATS Artist Awards; she also received a grant from the National Endowment for the Arts.
Professor Hart has appeared with the New York Philharmonic, Minnesota Orchestra, and American Composers Orchestra, among others, and has recorded for Chandos, Albany, Eterna, Arabesque, Telefunken-Decca, and Musical Heritage.
---
Mitchell Rorick
A native of Columbus, Ohio, Mitch Rorick is an active choral conductor and organist residing in Fort Wayne, Indiana.  Interested in working with choirs of all ages and talents, Mr. Rorick has directed children's and adult choirs in Ohio, Indiana, and Florida, and has led successful music ministries at churches in Chicago, Illinois; Columbus, Indiana; and Thomasville, Georgia.  As Associate Director of Music at Trinity English Lutheran Church in Fort Wayne, he works with children's, youth, and adult choirs, as well as handbells and instrumentalists.  He also plays the organ for various services and is part of the church's steel drum ensembles.  
As a member of the Handbell Musicians of America, Mr. Rorick has been a clinician and scholarship recipient.  He has worked in various capacities for the American Guild of Organists, served as a clinician for Augsburg Fortress Publishing and the Indiana Choral Director's Association, and is currently on the Indiana Choral Director's Association Executive Board.  Along with singing and accompanying various arts organizations in Fort Wayne, Mr. Rorick teaches sight singing at Indiana University-Purdue University Fort Wayne. He also likes to work on his bucket list adventures, which recently included skydiving, parasailing, and ocean kayaking.
Mr. Rorick holds degrees in organ performance, sacred music, and choral conducting from Wheaton College, Indiana University, and Florida State University. He has studied conducting with Andre Thomas, Judy Bowers, and Kevin Fenton, church music with Janette Fishell and Marilyn Keiser, organ with Larry Smith and Chris Young, and has participated in conducting classes with Simon Halsey, John Nelson, Robert Porco, and Dale Warland.  In addition, Mr. Rorick has completed three levels of Kodály training, a specialized approach to music education.