Spring 2019 Guest Artists
Ben Wendel

Grammy nominated saxophonist Ben Wendel was born in Vancouver, Canada and raised in Los Angeles. Currently living in Brooklyn, NY, he has enjoyed a varied career as a performer, composer and producer. Highlights include multiple domestic and international tours with artists such as Ignacio Berroa, Tigran Hamasyan, Antonio Sanchez, Gerald Clayton, Eric Harland, Taylor Eigsti, Snoop Dogg and the artist formerly known as Prince. Ben is a founding member of the Grammy nominated group Kneebody, currently signed with Motéma Music.
---
Murray Low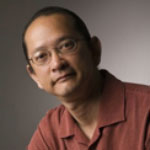 Currently on the Stanford University faculty, Murray Low held previous teaching positions at University of California Berkeley and the Jazzschool in Berkeley. Low has been a guest lecturer at Stanford, San José State, Cal State Monterey Bay, University of Wisconsin/Madison, Cal State Sonoma, Jazzcamp West, and the Monterey Jazz Youth Program.
Low's career has included twenty-six years of perfomance, teaching, composing and arranging experience. In 2003 he was nominated for a Grammy in Latin Jazz category with Macheté Ensemble. His performance history includes multiple appearances at major jazz festivals such Monterey, Concord, Stanford, San Francisco, San José, Big Sur, Mt. Hood, North Sea, Russian River, Atlanta, and North Beach festivals. He has performed with Tito Puente, Poncho Sanchez, Bob Mintzer, Ray Vega, Clark Terry, Benny Golson, John Handy, George Duke, Andy Narell, and Wayne Wallace, and is a regular pianist with John Santos' Machete Ensemble and Pete Escovedo Orchestra. Low has appeared on over 40 jazz recordings.
---
Ambrose Akinmusire

During his 15-year career, trumpeter Ambrose Akinmusire has paradoxically situated himself in both the center and the periphery of jazz, most recently emerging in classical and hip hop circles. He's on a perpetual quest for new paradigms, masterfully weaving inspiration from other genres, arts, and life in general into compositions that are as poetic and graceful as they are bold and unflinching. His unorthodox approach to sound and composition make him a regular on critics polls and have earned him earned him grants and commissions from the Doris Duke Foundation, the MAP Fund, the Kennedy Center, the Berlin Jazz Festival and the Monterey Jazz. While Akinmusire continues to garner accolades, his reach is always beyond—himself, his instrument, genre, form, preconceived notions, and anything else imposing limitations.
---
Vince Mendoza

One of the most versatile and prolific composer–arranger–conductors the last two decades, multi-Grammy Award winner Vince Mendoza has written arrangements for a wide variety of pop and jazz artists, from Joni Mitchell, Sting, Melody Gardot, Elvis Costello and Bjork to Joe Zawinul, John Scofield, Charlie Haden, Al Di Meola, Dave Liebman, Randy Brecker, the Yellowjackets and the GRP All-Stars.

His compositions have appeared on recordings by the likes of saxophonist Joe Lovano, guitarist John Abercrombie, drummer Peter Erskine, pianist Joey Calderazzo and singer Kurt Elling. As a leader, Mendoza has released 10 recordings for the Blue Note, ACT, Blue Jackel and Zebra labels, including 1997's Epiphany (with the London Symphony Orchestra) and 2011's Nights on Earth, featuring an all-star cast and members of the Metropole Orkest, which Mendoza has led as chief conductor for the past six years.
---
Fall 2018 Guest Artists
Jared Gold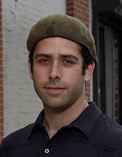 Organist Jared Gold's emergence as one of the New York area's most in-demand musicians comes from years of dedication and respect to his instrument. With such notable influences as Larry Young, Jack McDuff, and Don Patterson to draw upon as a foundation, the emphasis on finding his own voice has now clearly taken precendence and required Gold to construct his own unique philosphy based on extending harmony and solidifying the groove.
Gold's latest release, titled Metropolitan Rhythm (2015, Posi-Tone), features his working trio of veteran guitarist, Dave Stryker, and up-and-coming drummer Kush features his working trio of veteran guitarist, Kush Abadey. Gold ties together big cities from New York to Sao Paulo with three new compositions and some wonderful remakes of familiar songs by a broad spectrum of composers including Paul McCartney, Thelonious Monk, Filó Machado, and Joe  Henderson. 

Following the successes of his previous seven releases, all on Posi-Tone, Jared has accu-mulated many accolades, including winning the 2013 Rising Star  on Organ critics poll in DownBeat Magazine. His first seven releases are Solids & Stripes (2008), Supersonic (2009), Out Of Line (2010), All Wrapped up (2011), Golden Child (2012), Intuition (2013), and JG 3+3 (2014). 

With the powerful combination of his obvious talent, the blessings of an affable personality and his unbelievable versatility and musicianship on the bandstand, Gold has been provided with the opportunity to work with  many established veterans and can be seen performing regularly with his own group and appearing steadily alongside in the working gand recordings of John Abercrombie, Dave Stryker, Oliver Lake, Ralph Bown, and David Gibson.

Gold, a New Jersey native and graduate of William Patterson University's Jazz Program, keeps a busy schedule of domestic and international tours, but can still be found playing organ on the weekends in local New Jersey churches and running his self-started company, JG3 Tech, where Gold builds folding portable midi organs and ultra-lightweight portable midi bass pedals. 
---
Ryan Fitch
A passionate musician at heart, Ryan brings more than 15 years of experience in music and branding to Marmoset's creative team. As a longtime music supervisor and producer for New York-based creative agency, Saatchi & Saatchi, Ryan spent more than 10 years orchestrating big brand licensing deals, while working closely with thousands of different artists, labels and publishers.

After Swatch & Saatchi, Ryan moved on to BMG Chrysalis to lead the TV and Film Team, representing a prestigious catalog of more than 1 million songs. In his free time, he kept busy by occasionally touring with bands like Son Lux and Mitten – always at home away from home behind a drum kit.

Ryan joined the Marmoset Music team in 2016, where he wears many hats throughout the company. He leads Marmoset's A&R Team, reinvigorating efforts to have the strongest, best performing and most wonderfully obscure music licensing catalog on the planet. In addition to leading the A&R Team, Fitch also serves as a Senior Creative Advisor, lending his vast agency experience to Marmoset's Music Supervision and Original Music Teams. He regularly works with bands and artists to produce exciting new original music for the catalog.

Over the years, Fitch's client list has included the world's largest international brands such as CocaCola, Lenovo, Microsoft, Miller, P&G, General Mills, and countless others. During his tenure at Saatchi & Saatchi his production prowess help the agency win many awards including the international award "Agency of The Year" at the coveted Cannes Film Festival.
---
Glen Cavanagh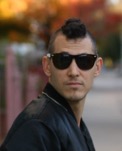 Indiana University Jacobs School of Music graduate and Thompson Star scholarship recipient Glen Cavanagh has been making music on stages and in studios since he was seven years old. He landed in New York City as a saxophone playing MC with one foot in the Pyramid Club in ciphers with Immortal Technique and Joell Ortiz and the other in basement jazz jam sessions with Bilal and Robert Glasper. Since then, the only constant has been a restless expansion of sound and genre.

A multi instrumentalist, composer, producer, lyricist, and mixer with experience in hip-hop, electronic music, jazz, rock, and pop, he has placements with clients ranging from Crown Royal to Sony Pictures; Mercedes to the New York Knicks. His music has been heard on VH-1, FOX, ESPN, New York's Hot 97, nahright.com, onsmash.com, and xxlmag.com. As a performer Glen opened, split bills, or played alongside Mos Def, Drake, Common, Rubben Studdard, Ciara, James Moody, Talib Kweli, Vincent Herring, Beenie Man, and more. He lives in Brooklyn with his wife Julie, son Jack, and pit bull Ginger.
---
Benny Reid

Alto saxophonist Benny Reid is a forward-thinking jazz musician with a bent toward mixing expansive post-bop improvisation with atmospheric contemporary jazz composition. Born in Westfield, NJ, in 1980, Reid was encouraged to listen to jazz from a young age. His jazz aficionado parents introduced Reid to the music of such iconic artists as Miles Davis, John Coltrane, and others. Taking up the saxophone in the second grade, Reid played all through high school and eventually studied music at Indiana University, where he graduated in 2002. Reid released his solo debut, Findings, on Concord in 2007. Reid released his sophomore effort Escaping Shadows featuring nine original compositions and a cover of Pat Metheny's "Always and Forever" on Concord in 2009.
---
Dave King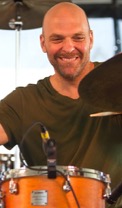 David King is an American drummer and composer from Minneapolis. He is known for being a founding member of the jazz groups The Bad Plus (with Reid Anderson and Ethan Iverson) and Happy Apple (with Michael Lewis and Erik Fratzke) although he is active in many other projects including free jazz collective Buffalo Collision with NYC "Downtown" musicians Tim Berne and Hank Roberts and the electronic art/pop group Halloween Alaska as well as the noise/prog band The Gang Font with former Hüsker Dü bassist Greg Norton.
---
Jerry Hey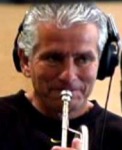 Multi-Grammy Award winner Jerry Hey is an American trumpeter, flugelhornist, horn arranger, string arranger, orchestrator and session musician who has played on hundreds of commercial recordings. He has written horn section parts and played on such iconic pop records as Michael Jackson's Thriller, Toto's "Joanna," and songs by Earth, Wind & Fire, Al Jarreau, and many, many more. He is also known for his work with the band Seawind. While in college, Hey studied trumpet with Bill Adam at Indiana University.
---
Sullivan Fortner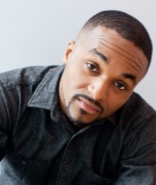 Lauded as one of the top jazz pianists of his generation, Sullivan Fortner is recognized for his virtuosic technique and captivating performances. The winner of three prestigious awards – a Leonore Annenberg Arts Fellowship, the 2015 Cole Porter Fellowship from the American Pianists Association, and the 2016 Lincoln Center Award for Emerging Artists – Sullivan's music embodies the essence of the blues and jazz as he connects music of all eras and genres through his improvisation.

As a leader, The Sullivan Fortner Trio has performed on many of the world's most prestigious stages including Jazz at Lincoln Center, Newport Jazz Festival, Monterey Jazz Festival, Discover Jazz Festival, Tri-C Jazz Festival, Jazz Standard, and the Gillmore Keyboard Festival. Fortner has been heard with other leading musicians around the world including Dianne Reeves, Roy Hargrove, Wynton Marsalis, Paul Simon, John Scofield, Cecile McLorin Salvant, Fred Hersch, Sean Jones, DeeDee Bridgewater, Roberta Gambarini, Peter Bernstein, Stefon Harris, Nicholas Peyton, Billy Hart, Dave Liebman, Gary Bartz, Etienne Charles and Christian Scott.

Fortner brings the same sense of musicianship to his recordings as he does to his live performances. His first album, Aria (Impulse Records) has garnered acclaim by The New York Times and Downbeat Magazine as it showcases Fortner's mastery at both rendering well-chosen standards and composing memorable melodies. On Aria, Fortner leads a splendid ensemble, comprised of drummer Joe Dyson, Jr., bassist Aidan Carroll, and tenor and soprano saxophonist Tivon Pennicott. Fortner's highly anticipated sophomore album as a solo recording artist is slated to be released in 2018. Fortner can also be heard on the recordings of Etienne Charles's Kaiso (2011), Donald Harrison's Quantum Leaps (2010), and Theo Croker's Fundementals (2007). Most recently, he has recorded with Grammy Award winning artists Roy Hargrove and Cecile McLorin Salvant on their highly anticipated albums.
---