In 2016, the IU Jazz Alumni Hall of Fame was established to honor the great men and women who have left their mark on the jazz world after attending IU. We are proud to count such prestigious artists, educators, and academics among our alumni. 
2017 IU Jazz Alumni Hall of Fame Inductees
John Clayton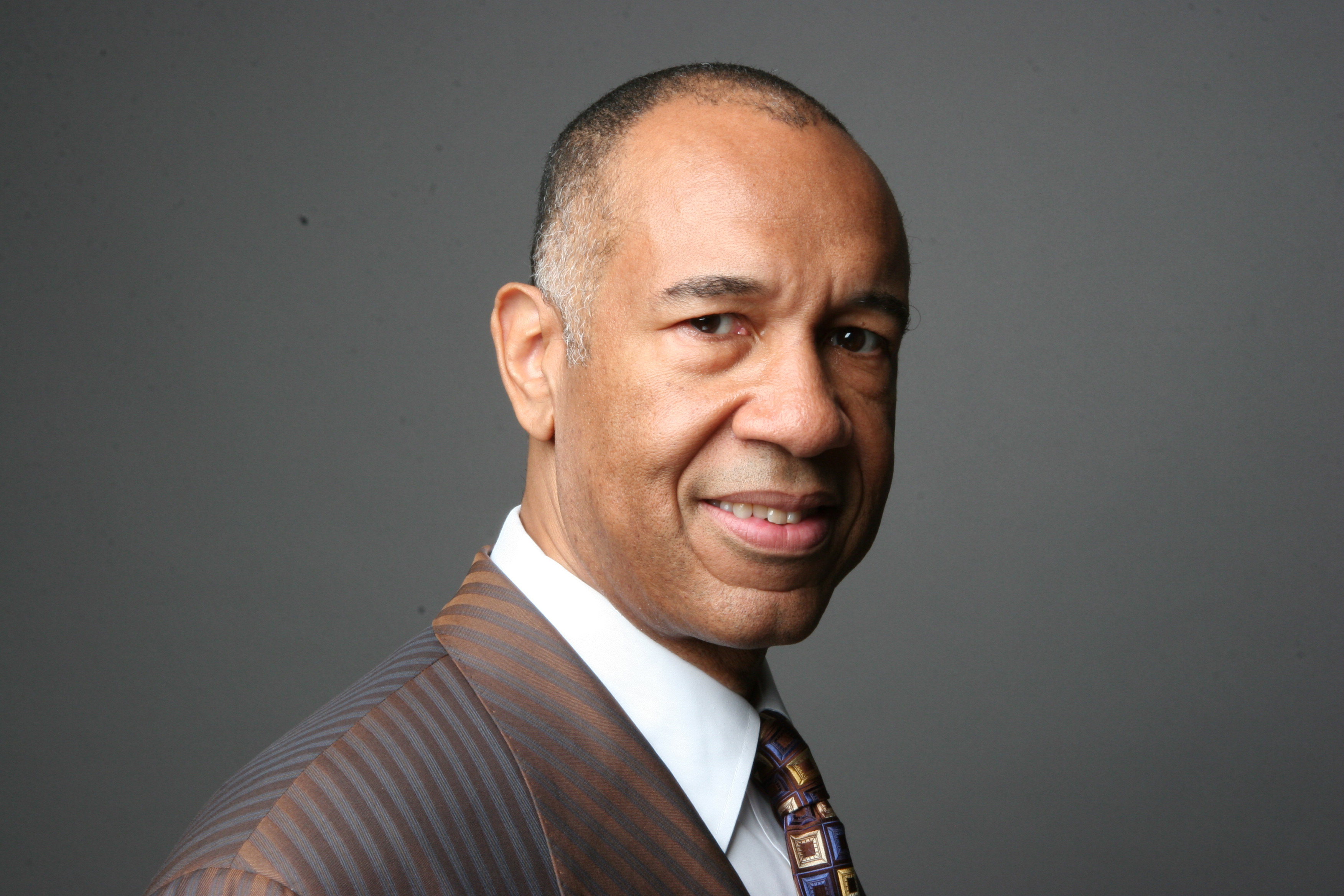 John Clayton is a natural born multitasker. The multiple roles in which he excels -- composer, arranger, conductor, producer, educator, and yes, extraordinary bassist -- garner him a number of challenging assignments and commissions. With a Grammy on his shelf and nine additional nominations, artists such as Diana Krall, Paul McCartney, Regina Carter, Dee Dee Bridgewater, Gladys Knight, Queen Latifah, and Charles Aznavour vie for a spot on his crowded calendar.
He began his bass career in elementary school playing in strings class, junior orchestra, high school jazz band, orchestra, and soul/R&B groups. In 1969, at the age of 16, he enrolled in bassist Ray Brown's jazz class at UCLA, beginning a close relationship that lasted more than three decades. After graduating from Indiana University's School of Music with a degree in bass performance in 1975, he toured with the Monty Alexander Trio (1975-77), the Count Basie Orchestra (1977-79), and settled in as principal bassist with the Amsterdam Philharmonic Orchestra in Amsterdam, Netherlands (1980-85). He was also a bass instructor at The Royal Conservatory, The Hague, Holland from 1980-83.
In 1985 he returned to California, co-founded the Clayton-Hamilton Jazz Orchestra in 1986, rekindled the The Clayton Brothers quintet, and taught part-time bass at Cal State Long Beach, UCLA and USC. In 1988 he joined the faculty of the University of Southern California Thornton School of Music, where he taught until 2009. Now, in addition to individual clinics, workshops, and private students as schedule permits, John also directs the educational components associated with the Lionel Hampton Jazz Festival, Centrum Festival, and Vail Jazz Party.
Career highlights include arranging the 'Star Spangled Banner" for Whitney Houston's performance at Super Bowl 1990 (the recording went platinum), playing bass on Paul McCartney's CD "Kisses On The Bottom," arranging and playing bass with Yo-Yo Ma and Friends on "Songs of Joy and Peace," and arranging playing and conducting the 2009 CD "Charles Aznavour With the Clayton-Hamilton Jazz Orchestra," and numerous recordings with Diana Krall, the Clayton Brothers, the Clayton-Hamilton Jazz, Orchestra, Milt Jackson, Monty Alexander and many others.
In 2013 John launched a new album series titled The John Clayton Parlor Series – a collection of rare duo collaborations with musical friends, released through ArtistShare. The series' first release, Parlor Series Vol. 1 Featuring Gerald Clayton is available now.
2016 IU Jazz Alumni Hall of Fame Inductees
Jamey Aebersold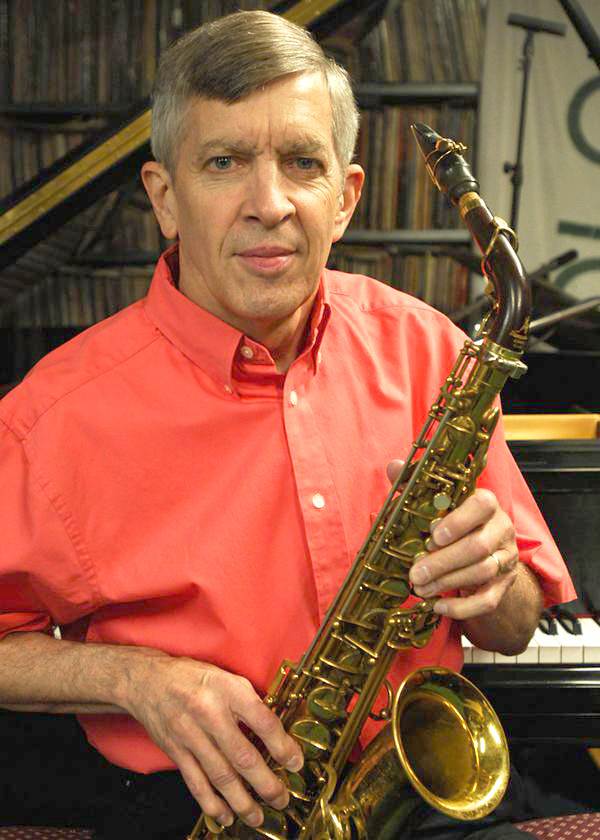 Jamey Aebersold is best known as the creator of the popular Jamey Aebersold Jazz Play-A-Long series. He is an internationally known saxophonist, educator, author, and publisher of books for developing skills in jazz improvisation. His Summer Jazz Workshops established the model for small group jazz instruction and attract students from around the world. A tireless educator, he has at times played more than 60 public school concerts in a year. Jamey was named the A.B. Spellman National Endowment for the Arts Jazz Master for Jazz Advocacy in 2014. He graduated from Indiana University with a Master of Music degree in 1962 and received an honorary doctorate from IU in 1992.
---
Buddy Baker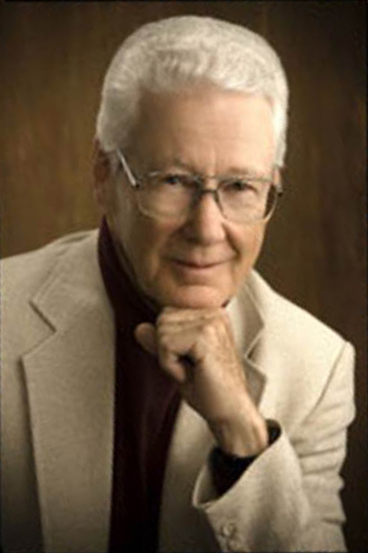 Buddy Baker received a bachelor's degree in music from Indiana University in 1954. After completing his master's degree in 1959, he joined the IU faculty, charged with teaching trombone and beginning a jazz program. In these early years, he also toured with the Stan Kenton and Woody Herman big bands. In 1965, Buddy moved to Colorado and founded the jazz studies program at the University of Northern Colorado, which subsequently developed into one of the premier jazz programs in the country. Buddy maintained a very active career as a classical and jazz trombonist, clinician, and author of method books for trombone.
---
David Baker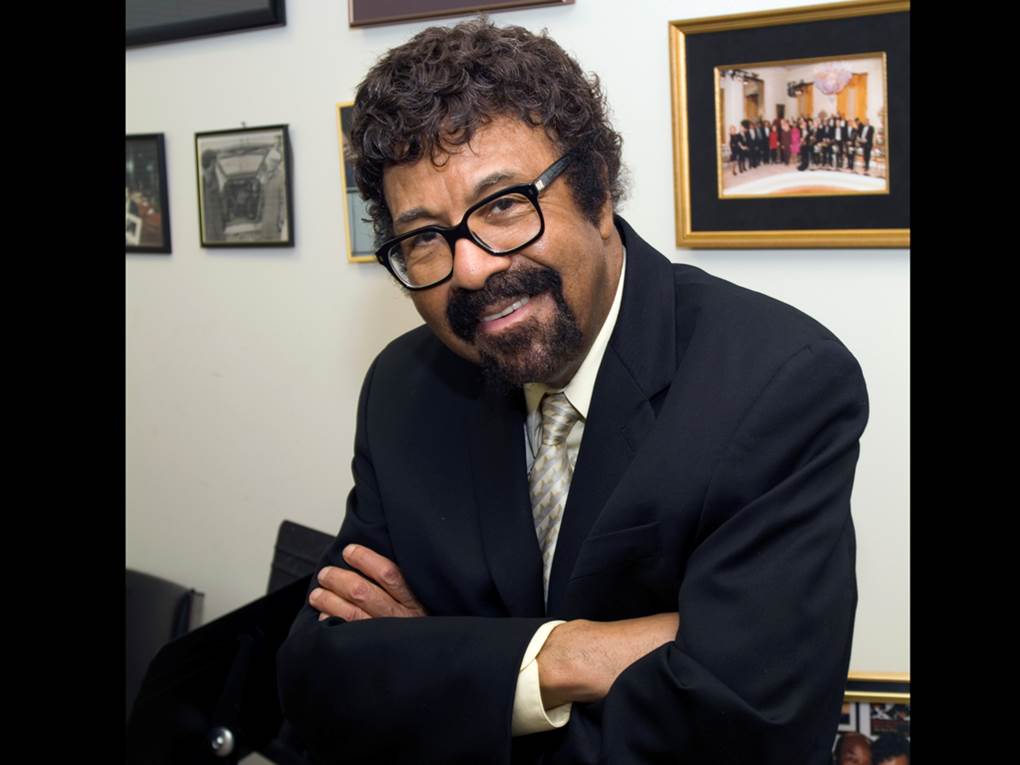 David Baker received his bachelor's (1953) and master's degree (1954) in Music Education from Indiana University. He performed in the big bands of Lionel Hampton, Stan Kenton, Maynard Ferguson, and Quincy Jones, and he was a member of the innovative George Russell Sextet. David joined the Indiana University faculty in 1966 and oversaw the establishment of bachelor's and master's degrees in Jazz Studies. He was chair of the IU Jazz Studies department from 1968 to 2013. A prolific performer, composer, and author, he has more than 75 recordings, 70 books, 400 articles, and 2,000 compositions to his credit. He was awarded five honorary doctorates and numerous prestigious awards, including being named a National Endowment for the Arts Jazz Master in 2000 and the Living Legend Award from the John F. Kennedy Center for the Performing Arts in 2007. David was in his 50th year on faculty at the Jacobs School of Music when he passed away in March. The David N. Baker Jazz Scholarship was established in 2012 following his 80 th birthday as a means for alumni and supporters to honor David and his legacy in jazz education. More information on giving can be found at music.indiana.edu/giving.
---
Jerry Coker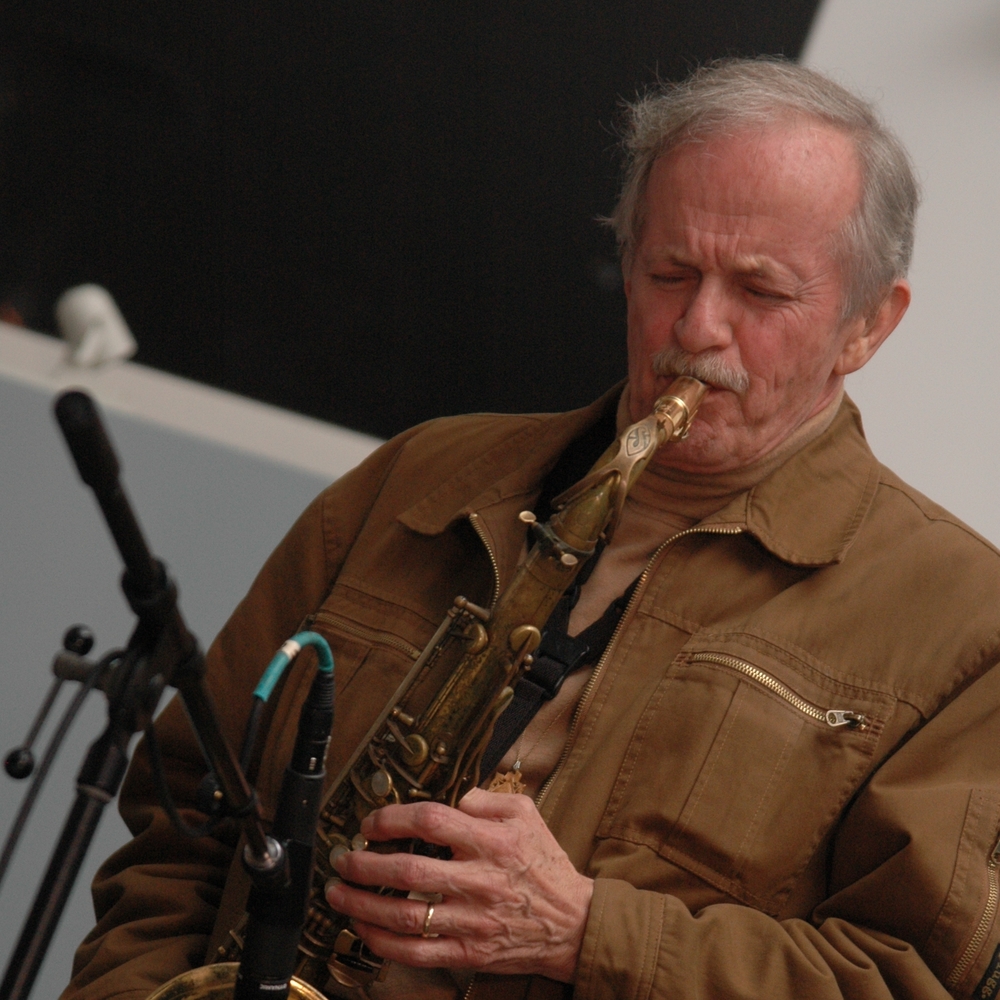 Jerry Coker began his career touring with the Woody Herman big band in 1953. He later attended Yale and earned bachelor's and master's degrees from Sam Houston State University before attending Indiana University as a doctoral student in woodwinds. While at IU, Jerry led the Indiana University jazz ensemble on an historic U.S. State Department sponsored tour of the Near and Middle East playing more than 100 concerts from January to June of 1966. Jerry went on to found the jazz programs at the University of Miami and the University of Tennessee. Jerry is the author of 20 books and has recorded with Woody Herman, Nat Pierce, Clare Fischer, and under his own name.
---
Roger Pemberton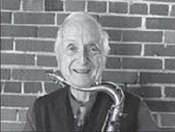 Roger Pemberton earned a master of music degree in woodwinds from Indiana University. In 1961, he became the first instructor of saxophone and jazz composition at IU. He left IU to move to New York City where he served as arranger and saxophonist for the Merv Griffin television show. Roger also performed and recorded with the big bands of Woody Herman, Maynard Ferguson, and Les Hooper, and he has two solo albums to his credit. His compositions and arrangements are published by Studio P/R, Hal Leonard, William Allen Music, and UNC Jazz Press. Roger is Professor Emeritus at the University of South Carolina and he has been honored with two honorary doctoral degrees.
---
Whit Sidener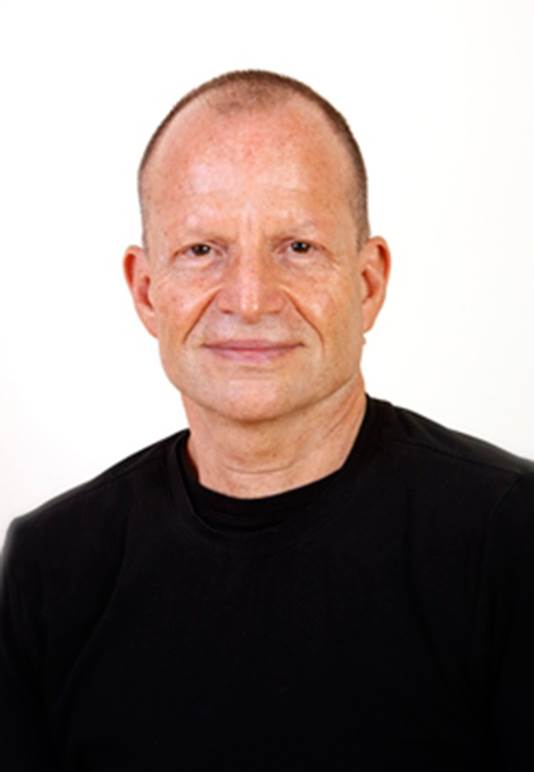 Whit Sidener attended Indiana University in the mid-1960s and was a member of the Indiana University Jazz Ensemble for the 1966 tour of the Near and Middle East under the direction of Jerry Coker. He finished his degree at the University of Miami and subsequently joined the faculty. He became chair of the Department of Studio Music and Jazz at the University of Miami, one of the leading jazz programs in the country. At Miami he led the Frost Concert Jazz Band, which recorded and toured extensively and won 15 Down Beat Student Music Awards. Whit has played saxophones and flute on nine platinum albums, three platinum singles, and three gold singles with the Bee Gees, Andy Gibb, and K.C. and the Sunshine Band.
---
Dominic Spera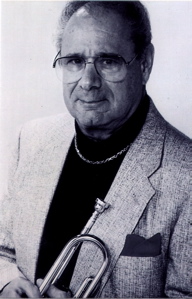 Dominic Spera performed professionally in New York City for 10 years, working in television and recording studios including the Firestone and Fred Waring television shows. He played lead trumpet in several Broadway shows and also played in the bands of Lionel Hampton, Andy Kirk, Charlie Barnet, Billy Butterfield, Tito Puente, Benny Goodman, Tommy Dorsey, and Les and Larry Elgart. After graduating from Indiana University, he taught trumpet and jazz courses at the University of Wisconsin at Eau Claire from 1968-1976. He then joined the faculty of Indiana University and taught jazz arranging and composition, jazz history, jazz ensemble, and jazz pedagogy until his retirement in 1997. He is a prolific composer/arranger with over 100 jazz ensemble compositions to his credit.