The Georgina Joshi International Fellowship
Through the generosity of the Georgina Joshi Foundation, the Joshi family has established the Georgina Joshi International Fellowship, which creates an opportunity for several Indiana University Jacobs School of Music (JSoM) graduate voice students to receive funding for entrepreneurial projects of their own design which involve international travel. Known as "Georgina's next steps", these projects are meant to help students bridge the transition from the Jacobs School of Music to the professional world of music.
Projects can include summer language full-immersion programs, summer courses in song or opera, audition tours (singing for managers or opera houses) during the months immediately following graduation, or short term work with a well-known singer or coach on specific roles or repertoire. Airfare and per diems will be funded.
The applicant will be required to submit a detailed itinerary and a budget. All work with specific coaches, teachers, etc. must be confirmed in writing with those individuals. After the project is completed, the singer will be required to write a report on the activities that were funded.
There is a generous budget for each year and applications will be accepted as long as funds remain in that year's budget. Several students will be funded annually.
CRITERIA 
It is the wish of the Joshi family that the recipient possess intellectual curiosity about music and the humanities in general, superior musical and vocal talent, and importantly, a warm and generous personality-in short, a singer whose life and outlook embodies the characteristics for which Georgina Joshi was known and admired, and that the recipient of the Fellowship embody the following characteristics:
Enjoys the collaborative process in making music. This includes working with pianists, instrumentalists, composers, and other singers.
Enjoys performing a wide variety of musical styles: early music, contemporary music, chamber music, oratorio, song, opera, and Broadway in a variety of settings: the opera stage, recital halls, small ensemble, choirs, and intimate soirées.
Seeks to help music school students with their studies and preparations for recitals and concerts, and Indiana University students in general.
Enjoys mentoring younger students.
Understands the importance of mastering foreign languages and learning the history of music and heritage of composers.
Exhibits intellectual curiosity in the classroom and attends class enthusiastically.
Auditions for additional opportunities to perform as a soloist with choirs and ensembles, to sing in guest master classes, and to participate in special events at the Jacobs School of Music.
Understands the value of exposure to all forms of culture and the arts, and takes the initiative to attend exhibits, performances, and festival events.
Is comfortable interacting with teachers, administrators, and fellow students.
Is enthusiastic about participating in the ongoing activities of the RCM (or other institutional designee of the International Fellowship) and taking advantage of the rich cultural offerings of London or the location of the city where the student is completing the International Fellowship.
Recognizes the significance of the Georgina Joshi International Fellowship and takes pride and pleasure in the award.
Takes time to learn about Georgina Joshi through conversations with those who knew her, by reading what has been written about her, and by listening to her recordings.
Shows the ability and desire to succeed.
Demonstrates a generosity of expression and a true joy in singing.
CLICK HERE to watch a conversation with Jamie Barton about her close friendship with Georgina.
CLICK HERE to watch a conversation with Georgina's London friends.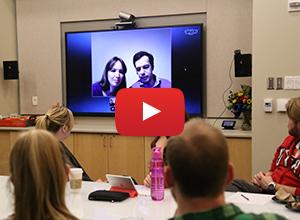 APPLICATION PROCESS
Applications can be received from any student in good academic standing currently registered in a graduate voice degree or diploma at IU.
Applicants should familiarize themselves with Georgina's life and recordings, which are here >
Applicants will submit a personal essay of at least six pages in length about their career aspirations, what being a musician means to them, and how they believe that their project will help them take the next step toward a career in music.
Applications may be submitted at any time, and will be considered on a rolling basis. The deadline for applications in the spring semester will be midnight on the first Friday after Spring Break. 
In addition to the Personal Essay, the applicant should submit the following:
A short description of the project, including specific start and end dates
Specific information about destinations, including a proposed itinerary
Links to language schools or summer courses
A fairly detailed budget, including travel, tuition, lesson and coaching fees, and per diem
Written confirmation (copies of emails are fine) confirming the availability of the people the applicant wishes to work with
A current CV
When all these items are ready, email them to Professor Horne at blhorne@indiana.edu. He will upload all your materials to IU BOX, where they will be secure – only reviewers will have access to them.
In most cases, projects must fall OUTSIDE the dates of instruction during the fall and spring semesters at the Jacobs School of Music. Students will not be excused from classes and opera rehearsals to do these projects. Students who are graduating can apply for projects (such as audition tours) during the months immediately following graduation. In these cases, in order for funding to flow through IU, diplomas will be withheld until the student returns from the project. 
RESOURCES
About Georgina Joshi
A native of Indiana, Georgina Joshi received her Bachelor of Music from the Royal College of Music, London, where she studied with Eiddwen Harrhy.
Notably, Joshi sang for the gala opera night at the Beaumaris Festival with the Welsh Chamber Orchestra conducted by Anthony Hose. She also performed the role of the first Harlot in Handel's "Solomon" conducted by William Jon Gray for the 2004 Bloomington Early Music Festival.
Joshi pursued her Master of Music in Voice at the Indiana University Jacobs School of Music, where she studied with Alan Bennett. Her first role at IU was Clorinda in "La Cenerentola."