Faculty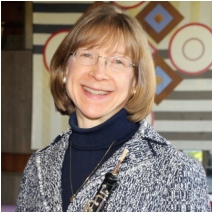 Linda Strommen is professor of oboe at the Indiana University Jacobs School of Music and has been a regular visiting oboe instructor at the Juilliard School of Music for more than 10 years. A former member of the Metropolitan Opera Orchestra and the Santa Fe Opera, she has held principal and assistant principal positions with Milwaukee, Honolulu, New Heaven, Wichita, and Baton Rouge Symphonies and acting principal oboe positions with the Rochester Philharmonic and the St. Paul Chamber Orchestra. In addition to being a former member of the Timm and Lieurance Woodwind Quintets, she has been a regular participant in summer festivals such as the Marlboro, Bellingham, Bard, and Masterworks Festivals.
Former students of Professor Strommen have held or currently hold positions with The Metropolitan Opera Company, Los Angeles Philharmonic,  National Symphony, Saint Louis Symphony, Los Angeles Philharmonic, Jerusalem Philharmonic, Mexico City Philharmonic, Spokane Symphony, Grand Rapids Symphony, Wichita Symphony, Wichita State University, The Juilliard School Pre-College Faculty, New Haven Symphony, Nashville Symphony,Canton Symphony, Atlanta Opera, Birmingham Symphony, Portland Opera, United States Army Field Band, United States Navy Band, and other orchestral and teaching positions.
Strommen commissioned and premiered "Down a River of Time" a Concerto for Oboe and String Orchestra by Eric Ewazen. Her recording of this work with the International Sejong Soloists, Sejong Plays Ewazen, has been released by Albany records. In February 2010, she premiered a second concerto by Ewazen for oboe and wind ensemble with the Indiana University Wind Ensemble.
A devoted teacher and clinician, Strommen is a former professor of oboe at Louisiana State University and Wichita State University, having held these positions for six and nine years, respectively. Her past positions also include oboe instructor at Mannes College of Music, the Juilliard Pre-College, State University of New York at Purchase, University of Hawaii, and adjunct faculty at Yale University. For many years, she has been teaching on the summer faculties of Le Domain Forget Music and Dance Academy, and the John Mack Oboe Camp. She has recently joined the faculty of the Interlochen Arts Camp.
Strommen attended the Cleveland Institute of Music, where she was a pupil of John Mack. She took additional studies with Ray Still, Richard Woodhams, Robert Bloom, and Stephen Colburn, and has recorded on Telarc, Deutche Gramophone, Sony, Summit, and Albany labels. She currently serves on the advisory committees of the Milwaukee Youth Symphony Orchestra and the Alexander Schneider Concert/New York String Orchestra Seminar.
For more information, visit Professor Stromen's personal website >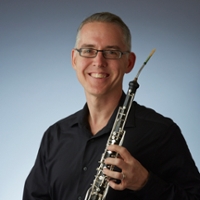 Roger Roe is adjunct associate professor of oboe and English horn at the Indiana University Jacobs School of Music.
Active as a performer in chamber, recital, and orchestral settings, he has served as English horn and assistant principal oboe of the Indianapolis Symphony Orchestra (ISO) for 20 years, following positions with the orchestras of Honolulu, Hawaii, and Charleston, S.C. His many students have gone on from IU to perform in orchestras and other ensembles around the world as well as to careers in many other fields.
Roe has appeared as soloist with the ISO and other orchestras on oboe, oboe d'amore, and English horn as well as narrator and creative director for children's concerts. In recent years, he has played chamber music concerts in locations as far-flung as Israel and Bulgaria in addition to recitals and master classes around the United States. 
He champions new music for oboe and English horn, having premiered several new pieces and commissioned new works. He is also interested in theatricality and improvisation in music and other arts as well as the intersection of music and spirituality, enjoying recent collaborations with ministers, rabbis, dancers, actors, singers, poets, and others on various liturgical and scholarly projects.
Roe is a native Texan and graduate of Arts Magnet High School, Southern Methodist University, and the Cleveland Institute of Music. His major teachers included Eric Barr and the legendary John Mack.